---
Cat 301.6C (1.5 Tonne)

Performance and Versatility

Fitted with Quick Hitch

High digging forces and fast cycle times, ensure that the Cat® C-Series machines deliver the productivity that customers demand. Auxiliary lines and connectors fitted as standard, means that the Cat 301.6C comes 'ready to work'. Hammer (one-way) auxiliary lines fitted as standard. The dozer blade float function enables more efficient clean up and landscaping operations. Choice of standard or long stick enables matching of machine to application. High rotation bucket angle combines good spoil retention and flat back trench characteristics.
---
JCB 803 (3 Tonne)

Complete, Precise Control

Fitted with Quick Hitch

Micro valve block technology makes for smoother more accurate operation.Proportional auxiliary controls (optional) allow for precise attachment operation.Slew and boom offset can be controlled simultaneously for faster machine positioning.Straight-line tracking lets you easily operate the excavator end whilst travelling for safe operation.

---
JCB 806 (6 Tonne)

Supreme Middleweight

Fitted with Quick Hitch

Using a new design concept called "minimal tailswing", the 8060 provides optimum visibility, stability and serviceability while minimising counterweight overhang in tight, confining areas.Full 360º cab swing, combined with independent boom swing provides excellent manoeuvrability.The Isuzu engine provides 59.6 (44.5kw) gross horsepower.Powerful Transmittal drive motors provide travel speeds for easy manoeuvring in confined spaces.Auxiliary circuit supplies 95lpm offering single or bi-directional flow for attachment operation.
---
JCB 3CX

King of the Road

Fitted with Quick Hitch

Ergonomic layout and smooth servo controls ensure easy operation and high productivity in a wide range of applications.
JCB designed and built Powertrain for maximum reliability off-highway.
Class-leading cab increases visibility, operator comfort and productivity.
Engine immobiliser as standard equipment.

---
Cat 428 E

Fitted with Quick Hitch

Outstanding Alternative

Excavator style backhoe for easier, faster loading.Faster travel speed for roading applications.Self levelling loader with return-to-dig capability.91HP CAT engine and flow sharing hydraulic valves allow power and greater control.
---
JS 130 (13 Tonne)

Supreme Champion

Fitted with Quick Hitch


For greater productivity, reliability and economy, every machine in the range uses proven Japanese hydraulic components and engines, also giving excellent servicability as well as power and performance. Inside the large cabs, you'll find new levels of comfort and minimised noise levels. All machines feature the unique Plexus filter system for cleaner oil and extends the interval for oil and filter changes.
---
Accessories Brown Plant Hire have a wide variety of hammers and attachments to fit

all our machines and as they are maintained to a level you would expect from a growing and innovative

company you can be assured of their performance and reliability.
---
As part of our on going commitment to your needs we will do our best to
source equipment when you need it most and supply the relevant operators to use it.

For example..... limited access !!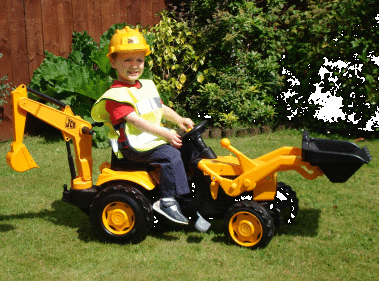 Back To Top